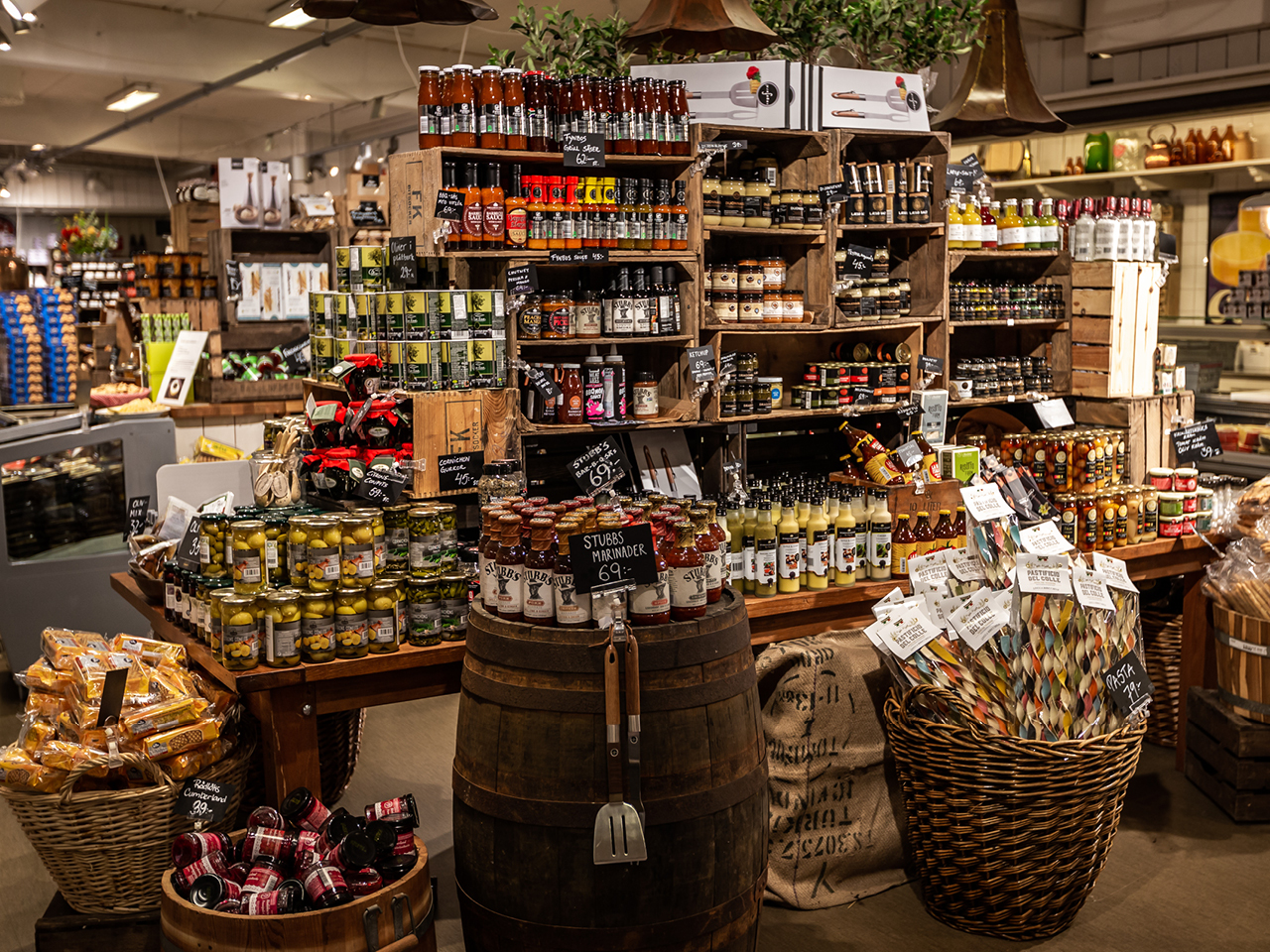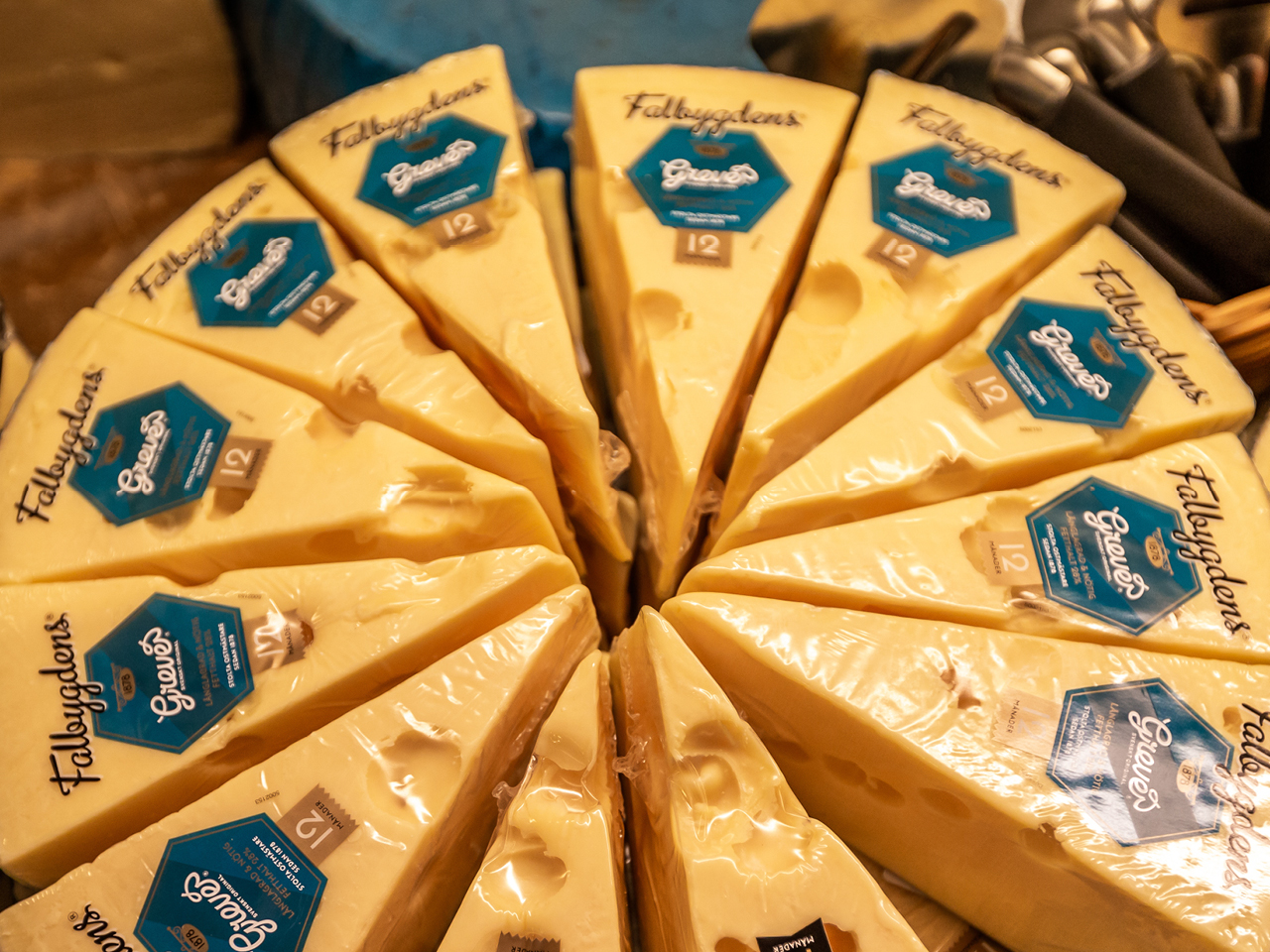 At Falbygdens Osteria you will find a selection of cheeses not to be found in any ordinary shop -excellent mature cheeses that are rich in flavour Our shop also sells an array of exciting delicacies from local suppliers and other parts of Sweden and around the globe.
Our cheese counter, stretch over 25 metres and are stocked with over 150 varieties of cheese, If you have problems deciding, just ask us and we will be pleased to give you advice We have been making and refining cheese for five generations, so nothing lies closer to our heart than cheese making. You are of course allowed to try before you buy.
The range of delicacies available in our shop includes oils, biscuits, marmalades and coffee, to mention just a few. We also have a large gift section.
Welcome to us!